KPDA HOLDS ITS SECOND CORPORATE NETWORKING KOROGA EVENT, FRIDAY 19TH JUNE 2015
On Friday, 19th June 2015, over 110 KPDA members, partners and friends were treating to an informal evening of interaction during the Corporate Networking Koroga Event. The event that was held at the Goan Gymkhana Club in Parklands, Nairobi also featured a 'Koroga Cooking Competition' whose winners were:
Winner of the Best Starter Meal: Chicken Wings
Housing Finance Foundation, Head Chef: Kevi Doyle
Winner of the Best Main Meal: Mutton Rogangosh
Acorn Group Ltd, Head Chef: Tito Oduk
The meals were excellently done, the company was even better and the evening a complete success.
Thank you to all of you who made it happen!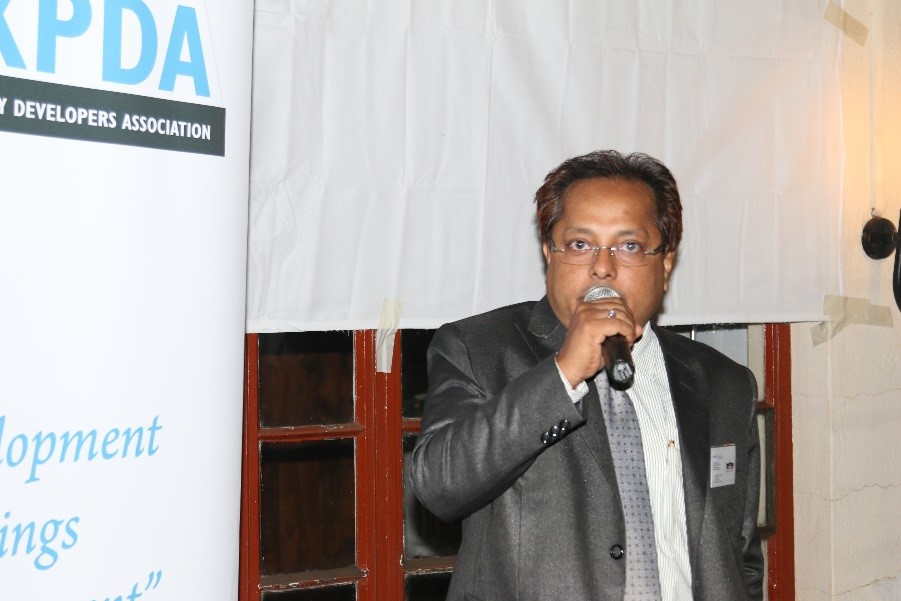 Abhijit Roy – General Manager, Crown Paints K Ltd, the event's title sponsors makes his presentation