The management of the Association lies in the KPDA Board of Directors. The Board comprises of the Chairman; Vice-Chairman; Secretary; Treasurer and three other Directors who are elected into office every two years during the Association's Annual General Meetings. The Association has a permanent secretariat managed by a Chief Executive Officer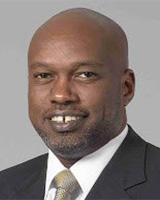 Mucai Kunyiha
Chairman
---
Mucai Kunyiha is an LL.B (Hons.) graduate of the University of Wales, Cardiff and an advocate of the High Court of Kenya. He also holds an MBA from Ashridge, UK. Mucai is the General Manager of Coopers K-Brands Ltd, an animal health company in East and Central Africa. He is also the Managing Director of Kzanaka Ltd, a Kenyan property development firm.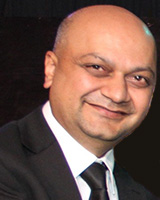 Palkesh Shah
Vice Chairman

---
Palkesh Shah holds a Bachelor of Science Degree in Business Management from New Hampshire College. He is a Director at Chigwell Holdings Ltd a property development company.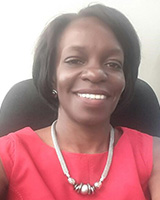 Emma Achoki
Treasurer
---
Emma Achoki is the Managing Director of Oakpark Properties Ltd. She holds a Bachelor of Commerce Degree from Kenyatta University and a Masters in International Business Administration from the United States International University. She has previously worked with PricewaterhouseCoopers (PwC) in Kenya and Tanzania for 13 years. She is a Certified Public Accountant (CPA-K) and also passed Level One of the Certified Financial Analyst (CFA) Examinations.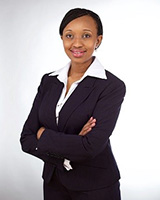 Caroline Karugu
Board Director
---
Caroline is a Senior Associate in the Real Estate and Finance department of Anjarwalla & Khanna Advocates and focuses mainly on property law, property development work, real estate financing, property joint ventures and structuring of mixed use developments. She has handled a variety of property transactions including, structuring of property joint ventures, property acquisitions, residential and mixed use projects, large scale commercial retail leasing, property management contracts and securities.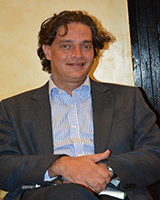 Hamish Govani
Immediate Past Chairman
---
Hamish is the Executive Director of Lantana Homes. He holds a Bachelors Degree in Civil Engineering, ACGI and a Masters in Business Administration. Hamish has diverse experience in real estate development and has overseen several construction projects in the country.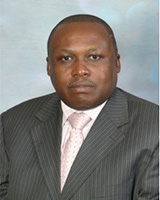 Gikonyo Gitonga
Board Director
---
Gikonyo is the Managing Director at Axis Real Estate Ltd. He is a highly experienced and qualified Real Estate professional services expert and holds an MSc (Econs) in Urban Development Planning from the University of London and a BA (Land Economics) from the University of Nairobi. He is a full member of The Institution of Surveyors of Kenya (Valuation & Estate Agents Chapter) and is a Registered Estate Agent.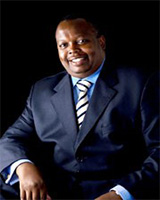 Ken Luusa
Board Director
---
Ken graduated from the University of Aberdeen, (Scotland) with a Bachelors Degree in Land Economics in 1990. He joined a leading International firm of Chartered Surveyors and worked in the property management department of the firm's Aberdeen Office where he was responsible for the firm's client portfolio in the North East of Scotland. Prior to joining Acorn Group, he was the Regional Chief Executive Officer of Property Development and Management Ltd (PDM), an Aga Khan Development Network Company where he was responsible for managing and developing the organization's commercial property portfolio in East Africa.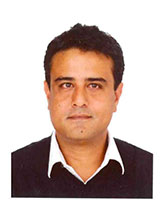 Ravi Kumar Kohli
Board Director
---
Ravi is the Founder and Managing Director of Karibu Homes, a large scale affordable housing developer of 1, 200 units under construction in Athi River. He currently serves as a member of the KPDA Public Policy and Advocacy Committee and shall play in researching on private sector's contribution in proving affordable and low cost dignified housing to Kenyans.
He has 15 years working experience in property development both in Kenya and the United Kingdom and holds a BA (Hons) in Economics and Human Resource Management.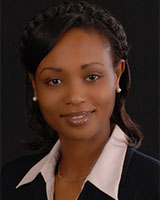 Anne Wakonyo Muchiri
Board Director
---
Anne acted as a legal adviser and a founder Director of the then Kenya Private Developers Association. She is currently serving as a member of the KPDA Public Policy and Advocacy Committee.
She is currently the Managing Director of Rozana Properties Ltd, a company engaged in development and sale of residential homes. Anne is an Advocate of the High Court of Kenya and has served on Nairobi Stock Exchange Board Committee on Business Development and Public Education as a Committee Member. She has also acted as a legal advisor and secretary for the Oil and Gas Contractors Association of Kenya, as well as acted as a local co-ordinator for the Anthony Robbins Foundation which headed the participation of Kenyan youth in their Global Youth Leadership Summit Annual Program.
Anne is a Certified Public Speaker (Toastmasters International) and is a conversant with the French language.
The Board of Directors of KPDA has 100% confidence in the positive impact Anne will make on the Board.
Committees and Mandates, January 2019

Members are encouraged to request to join any of the Association committees to connect and engage with professional/peer networks and government leadership; as well as identify a leadership position that aligns with one's professional goals and objectives. KPDA members are encouraged to play a more active role in the Association by getting involved in leadership opportunities.
Download the KPDA Committee Mandates, January 2019 Here
Established at the beginning of 2017, the aim of the KPDA Affordable Housing Task Force is to clearly demonstrate what the private sector can do and propose ways in which the government (and its relevant agencies) can be engaged to bridge the housing gap in Kenya.
Task Force Members:
1. Palkesh Shah – Chigwell Holdings Ltd (Chair)
2. Mucai Kunyiha – Kzanaka Ltd
3. Hamish Govani – Lantana Homes Ltd
4. Ravi Kohli – Karibu Homes
5. Caroline Kihara – KCB
6. James Mwangi – State Department for Housing and Urban Development
7. Zoravar Singh – iJenga Ventures Ltd
8. David Gatimu – County Government
The Public Policy and Advocacy Committee is committed to ensuring that KPDA impacts the industry through engagement on policy issues and becomes the most reputable body for the advocacy of real estate issues.
Mandates:
1. Ensures that KPDA enhances the business environment that KPDA members are operating in;
2. Engaged in increased advocacy for issues facing members;
3. Ensures focused engagement with policy makers;
4. Ensures increased knowledge on priority areas of advocacy and best approaches;
5. Facilitates increased dissemination of research findings and KPDA's main areas of focus;
6. Facilitates increased capacity of KPDA to conduct impactful advocacy by increased engagement with likeminded organizations, associations and institutions.

Committee Members:
1. Gikonyo Gitonga – Axis Real Estate Ltd (Committee Convenor)
2. Adnan Khan – Anjarwalla and Khanna Advocates
3. Esther Omulele – MMC Africa Law
4. Roselyne Muyaga – CFL Advocates
5. Azmeena Bhanji – PDM (Kenya) Ltd
6. Palkesh Shah – Chigwell Holdings Ltd
7. Anne Muchiri – Rozanna Properties Ltd
8. Amarjit Virdi – Questworks
9. Ravi Kohli – Karibu Homes
10. Peris Karanja – Karanja Njenga Advocates
11. Alex Waiharo – Jabez Properties
12. Catherine Kariuki – Land Development and Governance Institute (LDGI)
13. Mairura Omwenga – Town and County Planners Association of Kenya (TCPAK)
14. David Derrick – MML Turner & Townsend
The committee has also subdivided itself into working groups who work on focused advocacy areas:
1. The National Government Working Group: Facilitate KPDA's engagement with central government (primarily the Ministry of Lands and Physical Planning as well as the Ministry of Transport, Infrastructure, Housing and Urban Development).
Members
1. Esther Omulele – (Group Leader)
2. Anne Muchiri
3. Alex Waiharo
4. Peris Karanja
2. The County Government Working Group: Ensure effective engagement with various county governments to enhance the business environment that KPDA members work in.
Members
1. Azmeena Bhanji
2. Gikonyo Gitonga
3. Mairura Omwenga
3. The Research and Development Working Group: Spearhead the project to develop the KPDA Construction Process Handbook.
Members
1. Azmeena Bhanji (Group Leader)
2. Adnan Khan
3. Roselyne Muyaga
4. Moses Moreka
4. The Regulatory Bodies Working Group: Ensure close and focused engagement with regulatory bodies that KPDA members interact with doing business in the Kenyan real estate sector.
Members
1. Alex Waiharo (Group Leader)
2. Faith Mwaura – RE/MAX Heritage
3. Faith Kanaga – Kanaga and Associates
4. Inutu Zaloumis – Two Rivers Development Ltd
5. David Derrick – MML Turner & Townsend
The main aim of the Membership and Outreach Committee is to develop KPDA to be the most relevant association for property developers and other players in the real estate sector. This committee supports the secretariat by maintaining active members by organizing vibrant and active activities and events as well as increasing membership numbers.
Mandates:
1. Enhance value and service to members through increased networking and opportunities for members;
2. Facilitate increased diversity (amongst members) and increased number of members;
3. Organize increased training opportunities for members;
4. Enhance brand visibility, authority and respectability of KPDA through increased number of industry players and members of the public aware of and well informed about KPDA;
5. Ensure increased number of industry players, clients and members of the public looking up to KPDA for leadership and guidance;
6. Ensure KPDA members are differentiated in the market as superior developers;
7. Build a national footprint for KPDA.
Committee Members:
1. Ken Luusa – Acorn Group Ltd (Committee Convenor)
2. Gikonyo Gitonga – Axis Real Estate Ltd
3. Caroline Kihara – KCB
4. Palkesh Shah – Chigwell Holdings Ltd
5. Caroline Karugu – Anjarwalla and Khanna Advocates
6. Stephanie Odhiambo – Acorn Group Ltd
It is the mandate of this committee to develop structures that will ensure financial sustainability, operational capacity and facilitate realization of KPDA's mission and vision.
Mandates:
1. Enhanced financial capacity and stability through ensuring growth in internal income and increased co-operation with other like-minded organizations;
2. Increased capacity to drive and sustain growth by establishing and maintaining strengthened structure and systems within the association;
3. Ensuring the secretariat has adequate HR capacity.
Committee Members:
1. Emma Achoki (Committee Convenor)
2. Mucai Kunyiha
3. Hamish Govani
4. Caroline Kihara
For more information on how you can serve on any of the KPDA Committees, please contact the secretariat:
Kenya Property Developers Association
Fatima Flats, Suite 4 B Marcus Garvey Road off Argwings Kodhek Road, Kilimani Area
P. O. Box 76154 – 00508 NAIROBI, KENYA
Telephone: +254 737 530 290/0725 286 689
Email: ceo@kpda.or.ke
Website: www.kpda.or.ke