The management of the Association lies in the KPDA Board of Directors. The Board comprises of the Chairman; Vice-Chairman; Secretary; Treasurer and three other Directors who are elected into office every two years during the Association's Annual General Meetings. The Association has a permanent secretariat managed by a Chief Executive Officer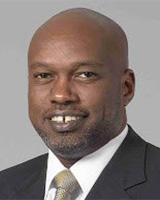 Mucai Kunyiha
Chairman
---
Mucai Kunyiha is an LL.B (Hons.) graduate of the University of Wales, Cardiff and an advocate of the High Court of Kenya. He also holds an MBA from Ashridge, UK. Mucai is the General Manager of Coopers K-Brands Ltd, an animal health company in East and Central Africa. He is also the Managing Director of Kzanaka Ltd, a Kenyan property development firm.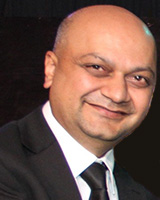 Palkesh Shah
Vice Chairman

---
Palkesh Shah holds a Bachelor of Science Degree in Business Management from New Hampshire College. He is a Director at Chigwell Holdings Ltd a property development company.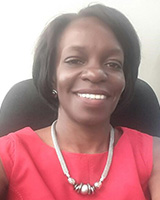 Emma Achoki
Treasurer
---
Emma Achoki is the Managing Director of Oakpark Properties Ltd. She holds a Bachelor of Commerce Degree from Kenyatta University and a Masters in International Business Administration from the United States International University. She has previously worked with PricewaterhouseCoopers (PwC) in Kenya and Tanzania for 13 years. She is a Certified Public Accountant (CPA-K) and also passed Level One of the Certified Financial Analyst (CFA) Examinations.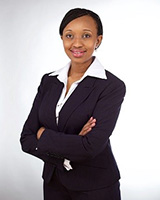 Caroline Karugu
Board Director
---
Caroline is a Senior Associate in the Real Estate and Finance department of Anjarwalla & Khanna Advocates and focuses mainly on property law, property development work, real estate financing, property joint ventures and structuring of mixed use developments. She has handled a variety of property transactions including, structuring of property joint ventures, property acquisitions, residential and mixed use projects, large scale commercial retail leasing, property management contracts and securities.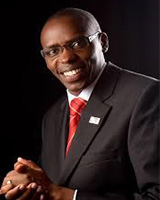 George Wachiuri
Board Director
---
George holds a Masters of Business Administration from University of Nairobi and a Bachelor of Commerce (Marketing Option) and is a Certified Public Accountant CPA (K). He is the founder and CEO of Optiven Group.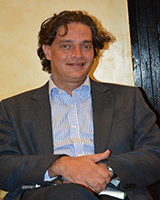 Hamish Govani
Immediate Past Chairman
---
Hamish is the Executive Director of Lantana Homes. He holds a Bachelors Degree in Civil Engineering, ACGI and a Masters in Business Administration. Hamish has diverse experience in real estate development and has overseen several construction projects in the country.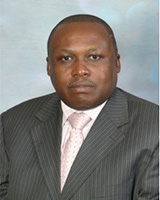 Gikonyo Gitonga
Board Director
---
Gikonyo is the Managing Director at Axis Real Estate Ltd. He is a highly experienced and qualified Real Estate professional services expert and holds an MSc (Econs) in Urban Development Planning from the University of London and a BA (Land Economics) from the University of Nairobi. He is a full member of The Institution of Surveyors of Kenya (Valuation & Estate Agents Chapter) and is a Registered Estate Agent.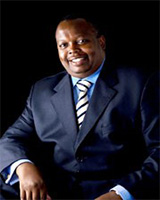 Ken Luusa
Board Director
---
Ken graduated from the University of Aberdeen, (Scotland) with a Bachelors Degree in Land Economics in 1990. He joined a leading International firm of Chartered Surveyors and worked in the property management department of the firm's Aberdeen Office where he was responsible for the firm's client portfolio in the North East of Scotland. Prior to joining Acorn Group, he was the Regional Chief Executive Officer of Property Development and Management Ltd (PDM), an Aga Khan Development Network Company where he was responsible for managing and developing the organization's commercial property portfolio in East Africa.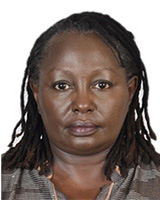 Margaret Kibe
Board Director
---
Margaret is the Managing Director at Bahati Ridge Development Ltd. She has nearly twenty years of experience in consulting, production, logistics and event management services. Her primary areas of focus are in real estate development and property management. Margaret holds a Post Graduate Certificate in Film, Television and Digital Etertainment and a BSc. In Accounting with Honours.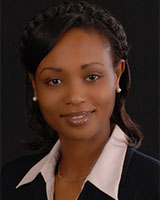 Anne Wakonyo Muchiri
Board Director
---
Anne acted as a legal adviser and a founder Director of the then Kenya Private Developers Association. She is currently serving as a member of the KPDA Public Policy and Advocacy Committee.
She is currently the Managing Director of Rozana Properties Ltd, a company engaged in development and sale of residential homes. Anne is an Advocate of the High Court of Kenya and has served on Nairobi Stock Exchange Board Committee on Business Development and Public Education as a Committee Member. She has also acted as a legal advisor and secretary for the Oil and Gas Contractors Association of Kenya, as well as acted as a local co-ordinator for the Anthony Robbins Foundation which headed the participation of Kenyan youth in their Global Youth Leadership Summit Annual Program.
Anne is a Certified Public Speaker (Toastmasters International) and is a conversant with the French language.
The Board of Directors of KPDA has 100% confidence in the positive impact Anne will make on the Board.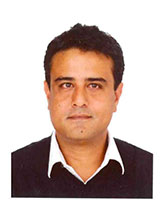 Ravi Kumar Kohli
Board Director
---
Ravi is the Founder and Managing Director of Karibu Homes, a large scale affordable housing developer of 1, 200 units under construction in Athi River. He currently serves as a member of the KPDA Public Policy and Advocacy Committee and shall play in researching on private sector's contribution in proving affordable and low cost dignified housing to Kenyans.
He has 15 years working experience in property development both in Kenya and the United Kingdom and holds a BA (Hons) in Economics and Human Resource Management.
KPDA Committees and Working Groups
Download the KPDA Committee Mandates July 2017 Here
The Public Policy and Advocacy Committee provides strategic advice, counsel, and options to the Board of Directors.
Mandates:
Ensures that KPDA is responsive and advocates for the needs of the industry;
Keeps up with current and emerging public policy issues impacting the property development industry;
Ensures that KPDA is responsive and advocates for the needs of the society in terms of providing sustainable development and robust, industry professionals;
Explore areas of advancing the profession within public policy arenas, including but not limited to legislative and regulatory venues.
Committee Convenor: Gikonyo Gitonga
Members:
Palkesh Shah (Chigwell Holdings Ltd)
Edward Kirathe (Acorn Management Services Ltd)
Ravi Kohli (Karibu Homes)
Adnan Khan (Anjarwalla and Khanna Advocates)
Harminder Chana (AMS Properties Ltd)
Mucai Kunyiha (Kzanaka Ltd)
Peris Karanja (Karanja-Njenga Advocates)
Alex Waiharo (Jabez Properties)
Abraham Muriithi (Property Reality Company)
Esther Omulele (MMC Africa Law)
Azmeena Bhanji (PDM Kenya Ltd)
Anne Muchiri (Rozana Properties Ltd)
James Karanja (HFDI)
Samuel Mwaura (Kitisuru Country Villas Ltd)
Amarjit Virdi (Questworks)
Jacqueline Wangui (CFL Advocates)
The Membership and Outreach Committee works to support the Secretariat with maintaining active members as well as increasing membership numbers.
Mandates:
Actively identifying and contacting potential members;
Encouraging active membership through the participation of KPDA Annual General Meeting, fundraising events and social or networking events. Members will also be encouraged to participate in event hosted by KPDA partners;
Organize ongoing education programs that improve knowledge and skills and help in the delivery of more professional standards in the industry;
Provide a platform for industry graduates to get exposure to the industry and facilitate symmetry between academic qualification and property professional competency;
Plan and execute an annual list of activities that direct translate to membership value;
Establish and maintain regional contacts;
Conduct a focused membership drive every three (3) years to increase organizational membership.
Committee Convenor: Ken Luusa
Members:
George Wachiuri (Optiven Ltd)
Palkesh Shah (Chigwell Holdings Ltd)
Gikonyo Gitonga (Axis Real Estate Ltd)
Caroline Ratemo (Ratemo and Company Advocates)
Stephanie Odhiambo (Acorn Management Services Ltd)
Institutional Strengthening Committee
The Institutional Strengthening Committee works to support the Board to develop structures that will ensure financial sustainability, operational capacity and facilitate realization of KPDA's mission and vision.
Mandates:
Enhanced financial capacity and stability
Increased capacity to drive and sustain growth
Committee Convenor: Emma Achoki (Oakpark Properties Ltd
Members:
Hamish Govani (Camelot Consultants Ltd)
Ranee Nanji (Tilisi Developments Ltd)