KPDA's Affiliates and Partners
Some of our affiliates and Partners.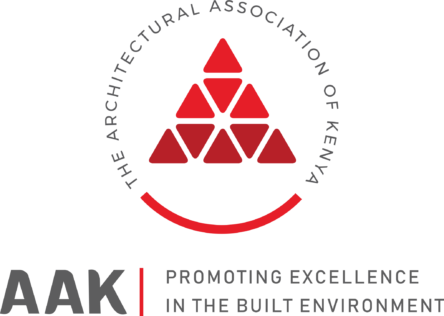 ARCHITECTURAL ASSOCIATION OF KENYA (AAK)
Architectural Association of Kenya (AAK) is Kenya's leading Association for professionals in the built and natural environment in Kenya incorporating Architects, Quantity Surveyors, Town Planners, Engineers, Landscape Architects and Environmental Design Consultants and Construction Project Managers.
For more information contact AAK:

Architectural Association of Kenya
4th Floor, The Professional Centre
Parliament Road, Nairobi
PO Box 44258 – 00100
Nairobi
Tel: 020 2224806/0721 691 337
Fax: 020 2220582
Email: aak@aak.or.ke
Website: www.aak.or.ke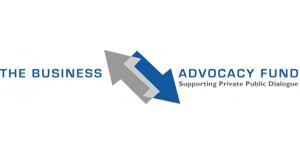 THE BUSINESS ADVOCACY FUND (BAF)
BAF supports business member organisations (BMOs), trade unions and civil society organisations with an interest in supporting business to engage in private public dialogue and to advocate improvements in the business environment in Kenya.
For more information contact BAF:
The Business Advocacy Fund
Bandari Plaza, 6th Floor
Woodvale Grove, Westlands
P. O. Box 24735 – 00502
Nairobi
Tel: +254-20-4453 789
Tel/fax: +254-20-445 3790
Website: www.businessadvocacy.org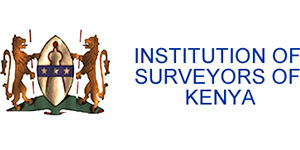 INSTITUTION OF SURVEYORS OF KENYA (ISK)
The Institution of Surveyors of Kenya brings together the disciplines of the surveying profession namely the Valuers, Land Surveyors, Geomatic Engineers, Registered Estate Agents, Property Managers, Building Surveyors, Land Administration Managers and Facilities Managers.
For more information contact ISK:
Institution of Surveyors of Kenya
10th Floor, Reinsurance Plaza
Aga Khan Walk
P. O. Box 40707 – 00100
Nairobi
Telephone: +254-20-313490
Fax: +254-20-2214770
Mobile Phone Number: +254-724-929737 / +254-737-929737
Website: www.isk.or.ke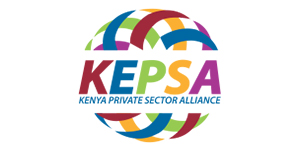 KENYA PRIVATE SECTOR ALLIANCE (KEPSA)
KEPSA is the private sector apex and umbrella body set up in 2003, to bring together business community in a single voice to engage and influence public policy for an enabling business environment. The Kenya Private Sector Alliance (KEPSA) is a limited liability membership organization.
For more information:
5th Floor, Shelter Afrique Building,Mamlaka Rd.
Phone: +254 20 2730371|2|2727936|883
Mobile: +254 720 340949|735 999979
Fax: +254 20 2730374
Email: info@kepsa.or.ke
Website: www.kepsa.or.ke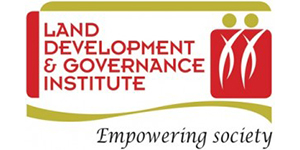 LAND DEVELOPMENT GOVERNANCE INSTITUTE
The Land Development and Governance Institute, (LDGI) was incorporated as a not-for-profit organization to fill the apparent gap in the land sector between pure advocacy associations and professional associations. LDGI offers a bridge for communities and stakeholders to meet policy makers as well as for policy makers to meet communities for effective policy formulation and implementation.

For more information:
Land Development and Governance Institute
P. O. Box 8222 – 00100
Prof. Nelson Awori Centre, 5th Floor, Suite B6,
Ralph Bunche Road,
Nairobi.
Tel: 254 20 271 4574/020 232 2917
Mobile: 0706 623 636/0731 475 034/0734 415 239
Website: www.ldgi.org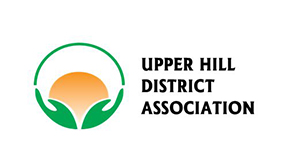 UPPER HILL DISTRICT ASSOCIATION
Upper Hill District Association (UHDA) is an association that represents the interests of Property/ Land Owners, Businesses, Residents and Diplomatic Missions based in Upperhill District.
For more information:

Upper Hill District Association
2nd Floor, Royal Ngao House, Upperhill
PO Box 38922 – 00100 GPO
Nairobi
Tel: +254 739 584 765
Email: upperhill@uhda.or.ke
Website: www.uhda.or.ke
KENYA GREEN BUILDING SOCIETY ("KGBS")
The Kenya Green Building Society (KGBS) is an independent, non-profit membership based society registered with the World Green Building Council as its Kenya Chapter. KGBS is mandated to certify the built environment, advocate for green buildings and train green building professionals. KGBS is the leading Green Building movement in the Kenyan market that ensure buildings are designed and built sustainably.
For More Information contact KGBS:
Milestone Business Centre,
Ridgeways Kiambu Road.
P.O. BOX 5997- 00200 Nairobi.
Tel: +254 710 869547
Email: admin@kenyagreenbuildingsociety.co.ke
Website: www.kenyagreenbuildingsociety.co.ke
KONZA TECHNOPOLIS DEVELOPMENT AUTHORITY (KoTDA)
The Konza Technopolis Development Authority (KoTDA) is a Government agency established to promote the development of Konza Techno City. KoTDA seeks professional, institutional, business and student partnerships embodying expertise and investments in several key sectors including in ICT, Engineering, Energy, Agriculture, Environment, Education, International Trade and Development Policy and Health Care.
For More Information, Contact KoTDA:
Westlands, Capital West Business Centre 5th Floor
Opposite New Rehema House at the Intersection of Rhapta Road & Lantana Road
P.O. Box 30517 – 00100
Nairobi.
Tel: 020 434 3013/4
Email: konza@konzacity.go.ke
Website: http://www.konzacity.go.ke/
THE REITS ASSOCIATION OF KENYA (RAK)
The REITS Association of Kenya (RAK) was established in 2017 by players in the real estate and capital markets industries. RAK was formed primarily to promote the growth of REITS in the Kenyan Market by establishing a framework for the development of the Industry and creating forums for potential issuers, investors and regulators to engage, creating partnerships with other REITS Associations around the world especially in more developed markets to catalyze knowledge transfer and learning experiences, to engage government and regulators on matters facing REITS including tax harmonization and other incentives and to educate the market about the long term benefits of Investing in REITS.
For more information, contact RAK;
REITS Association of Kenya (RAK)
Nairobi Securities Exchange
The Exchange, 55 Westlands Road
Tel: 0202 831 000
Email: raksecretariat@NSE.CO.KE
Website: www.rak.co.ke
THE JOINT BUILDING AND CONSTRUCTION COUNCIL (JBCC)
The Joint Building and Construction Council is registered as a Company founded by The Architectural Association of Kenya (AAK) and the Kenya Association of Building and Civil Engineering Contractors (KABCEC) in 1980.
Contact Us
Joint Building and Construction Council
Suite 605, Blue Violets Plaza
Kamburu Drive, off Ngong Road
P.O. Box 44258, Nairobi 00100
Tel: +254 20 2420 806
Email: mail@jbcc.or.ke
Web: www.jjcc.or.ke