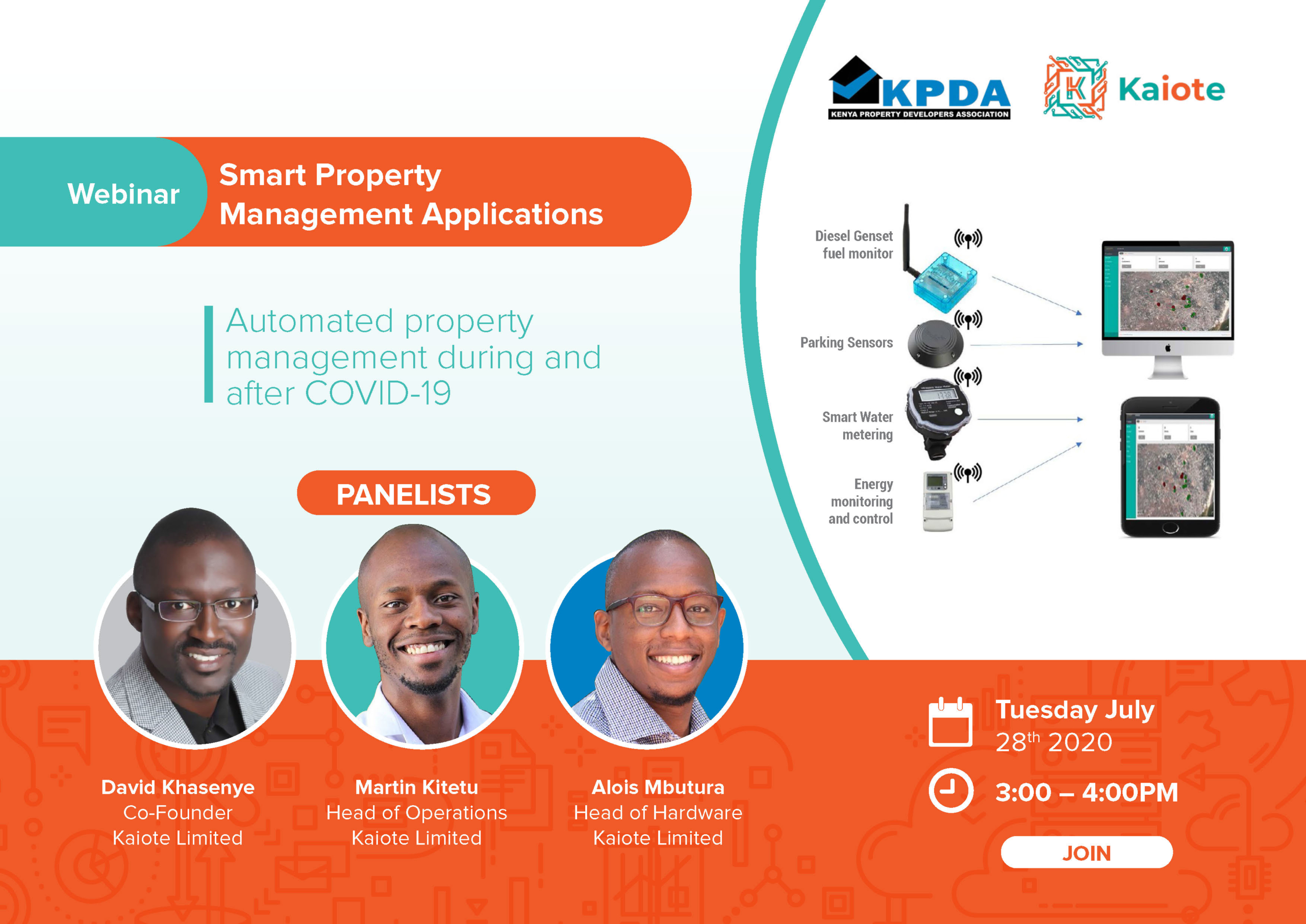 THE KAIOTE SMART PROPERTY MANAGEMENT APPLICATIONS WEBINAR, TUESDAY 28TH JULY 2020
KPDA together with Kaiote Ltd held a webinar on Tuesday, 28th July 2020. The theme of the webinar was "Smart Property Management Applications during and after COVID-19''
Kaiote Ltd is a company that provides sensor management, automation and data management solutions.
They took members through the process of eliminating the need for organizations to hire the specialized skilled labor needed to design, procure, manage data and control these devices.
The speakers and panelists who enriched the program were:
David Khasenye – Co-Founder, Kaiote Ltd
Martin Kitetu – Head of Operations Kaiote Ltd
Alois Mbutura – Head of Hardware Kaiote Ltd
We would like to express our gratitude to Kaiote Ltd for fully sponsoring and hosting the webinar. We look forward to organizing future events together.
To download the presentation from the event, please click HERE