THE KPDA CEO BREAKFAST FORUM, TUESDAY 26TH MAY 2015
THEME: 'The Future of Reits In Kenya'
KPDA held a CEO Breakfast Forum on Tuesday, 26th May 2015 to discuss the future of REITs in Kenya at the Nairobi Serena Hotel, Nairobi. The event was well attended by over 100 developers and other stakeholders in the real estate industry. KPDA was honoured to have Mr Geoffrey Odundo (the Chief Executive of the Nairobi Securities Exchange) as the key note speaker and have him officially open the event.
The presentation on REITs was made by Mr Kenneth Kaniu, Chief Investment Officer – East Africa, STANLIB. He informed the participants on the regional investment ability of REITs, its benefits and the prospects of growth in the region. The event also had the following panellists:
Frank Ireri – Managing Director – Housing Finance
Luke Ombara – Ag. Director, Regulatory Policy and Strategy – Capital Markets Authority
Mwangi. J. Mbogo – Partner Corporate and Commercial Law – Mohammed Muigai & Advocates.
REITs in Kenya is an exciting investment avenue and KPDA will definitely be organizing a follow up event as soon as they are set up in Kenya.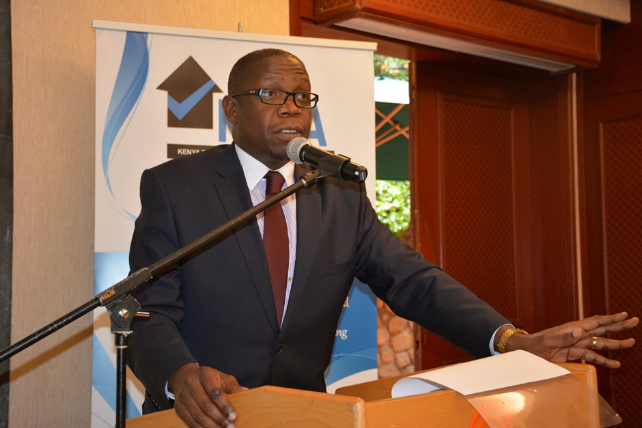 Key Note Speaker, Mr Geoffrey Odundo (Chief Executive, Nairobi Securities Exchange) delivers his address.